First post with something I think members will appreciate. Some may remember this poster several years ago in Spanish. I'm awaiting an email with translations for about 5 remaining blocks into English. Then I will get a quote from a local printer for approximately 12"x18" color poster in English. May start with 20 and go from there. These will be exclusive for CETME.org members only. The originals were around $20 IIRC, so hopefully pricing will be similar.
tonyfac - 1
black sheep - 1
Milsurp - 1
Duke - 1
Ransom - 2
Me - 2
Mr Doniphon - 1
9 total.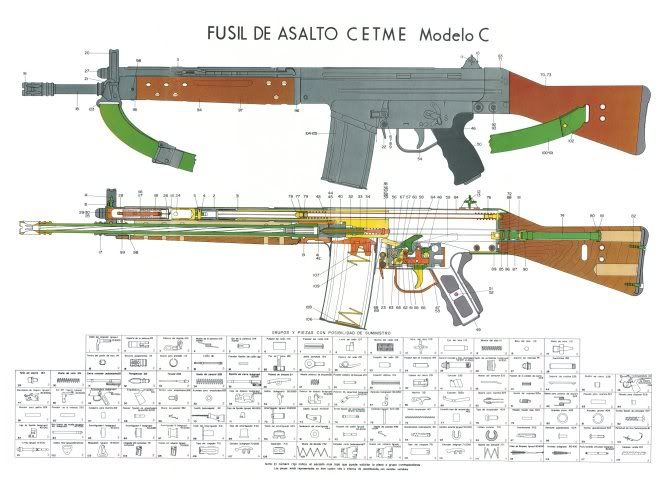 Update!!!
I had a test print made today to check how the font would look. I like it so here we go. Need some input first. You guys tell me what you like best.
Color 24"x36" with 2 side 5 mil laminate - $33 x 15
Color 18"x24" with 2 side 5 mil laminate - $16.50 x 15
Add $10 to tube and ship, multiple posters no extra.